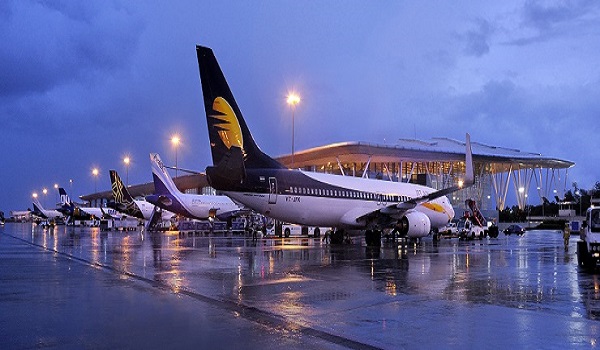 Kempegowda International Airport is an international airport in Bangalore. Bangalore is the capital of Karnataka, India. It is on 4000 acres of land. Bengaluru International Airport Limited (BIAL) owns this airport, which also runs it. This airport opened in 2008 because HAl Airport was getting too busy. It is a major hub for travel. People start their trip there if they want to see one of India's most fascinating places. It's a sign of growth and success. It is the first airport that runs on solar power alone.
Kempegowda International Airport is a hub where planes from India and other countries land and take off. People can go anywhere because many airlines fly out of the airport. Bangalore is known as a city with different kinds of people because the airport lets people go all over the world. To go on trips, do business, and meet people from other countries is easy now from this airport. They care about the world around them. They have taken several steps to reduce the amount of carbon it puts into the air and to encourage people to do things that are good for the earth. There are, among other things, homes that use less energy and ways to get rid of trash and save water.
Sustainability is a big deal at the airport, which fits with Bangalore's image as a city on the edge of technology and environmental knowledge. The airport cares about its customers' comfort and ease of travel and provides a wide range of services to make everyone's trip easier and more fun. It offers services like helping people find things they've lost or found, getting medical help, and giving extra favor to people who have trouble getting around. Also, the airport is well-kept and clean, and the people working professionals are willing to help. So, everyone who comes will have a good time.
Location and Connectivity
This Airport is about 40 km north of the center of Bangalore. It is in an excellent location and so convenient to get to. There are roads and expressways near the airport. It makes it easy to get there by car. Also, buses, taxis, and other forms of public transportation make it easy to get to and from the airport.
Cargo Handling and Logistics
Kempegowda International Airport isn't just a place for passenger services. It is also a place where things move and handling goods. The goods movement around at the airport is easy because of the concrete infrastructure and modern transportation facilities. The economy of Bangalore grows because of this. The terminal is an essential part of the area's business and trade. It has cargo ports.
Terminal Facilities
A modern entrance meets the needs of millions of travelers at Kempegowda International Airport. There are many services like duty-free shops, retail stores, bars, lounges, and places to exchange money. Travelers can try different kinds of food, buy gifts, or relax and unwind before their trips. This airport is always working to improve its buildings, which shows that it wants to give its customers services that are on par with the best in the world.
Conclusion
Kempegowda International Airport is the best way to get into the city. It shows how busy Bangalore is and how well it's linked to the rest of the world. Bangalore is a big business and cultural center because of its airport. It has new buildings, customer-focused services, and links to the rest of the world. This airport shows that Bangalore is changing and growing and wants to be at the top of the world's flights.
Birla Arnaa is a new prelaunch apartment by Birla Estate. Located at Rajarajeshwari Nagar, Bangalore.