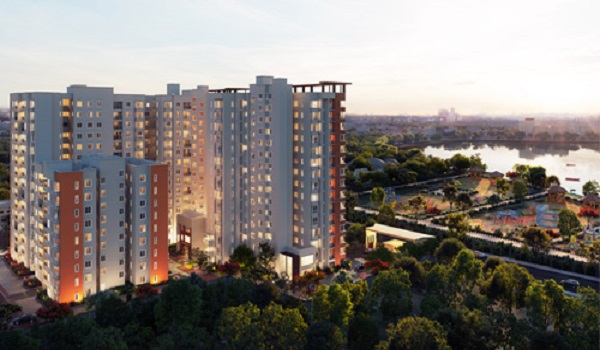 One of the best things about South Bangalore is that there are so many places to live. South Bangalore is known more for its cultural history than for anything else. Most of the people who live in Karnataka prefer to live in South Bangalore. South Bangalore has a great deal of culture, and people can still see its heritage. Many old temples, IT hubs, and Commercial spaces are available there.
Most people want to live in South Bangalore because it's calm. South Bangalore is linked to other cities in the same state. It has popular places to shop and have fun that help people feel comfortable and less stressed. It also has a lot of residential areas with good infrastructure that are easy to find. Aside from that, it has everything the people who live there need. Many Schools, colleges, hospitals, parks, and botanical gardens are available. People say that it is the best place in Bangalore.
South Bangalore is known for keeping Bangalore's old culture and history alive. It has a lot of Ancient Temples and Historic Places to see. A few Temples in South Bangalore are the Raghavendra Temple, the Ragigudda Temple, the Banashankari Temple, and so on. Aside from these, there are also the Jamia Masjid and the Salvation Army Church. The Indian Space Research Organization (ISRO), the Indian Institute of Management Bangalore (IIMB), and Bannerghatta National Park are also there.
South Bangalore is a great place to live if you want to be near some green space. It is more peaceful because it has a lot of trees, a botanical garden, and Biological parks. There are 1000 different kinds of plants in the renowned Lal Bagh in South Bangalore. Still, South Bangalore has a lot of things that make it stand out. In this blog post, the undeniable beauty of South Bangalore is explained.
Real Estate Hotspot
South Bangalore has better facilities and top-notch amenities from well-known property developers. It is close to many businesses and Top IT Hubs. So, people prefer South Bangalore, which makes more people want to live there.
Prices increased from 30% to 60% because people kept buying homes. You can get a handsome return on your money if you put it here. Because it connects to nearby cities, Kanakapura Road is a great place to invest because it makes it easy to get to cities.
People like to invest in South Bangalore because it is easy to get to and has beautiful buildings. Even when these apartments are sold again, they are worth more than what they were bought for. The layouts of the homes in South Bangalore are well thought out, and they have wide roads, green spaces, and so on.
Here are some of the best residential projects in South Bangalore:
Prestige South Ridge
Prestige song of the south
Prestige falcon city
Prestige Park square
Brigade Omega
Brigade Meadows
Habitat Aura
Sobha Arena
Better Connectivity
Since there has been a lot of industrial growth in South Bangalore, the demand for homes has increased. People also live here because getting to other parts of the city is easy. The elevated toll road to Electronic City made it possible to plan for more growth. Reach Four of the Metro Rail goes from KR Market to RV Road. Major roads like Hosur Road, Sarjapur Road, and the Outer Ring Road connect to South Bangalore.
It is also easy to get to from the Central Business District (CBD). Kanakapura Road and Bannerghatta Road can be used to reach the city's center. The time it takes to get to other cities will be less while using the green line of the Namma metro. The Purple line goes from Byappanahalli to Mysore Road, while the Green Line goes from Nagasandra to Yelachenahalli.
Birla Arnaa is a new prelaunch apartment by Birla Estate. Located at Rajarajeshwari Nagar, Bangalore.