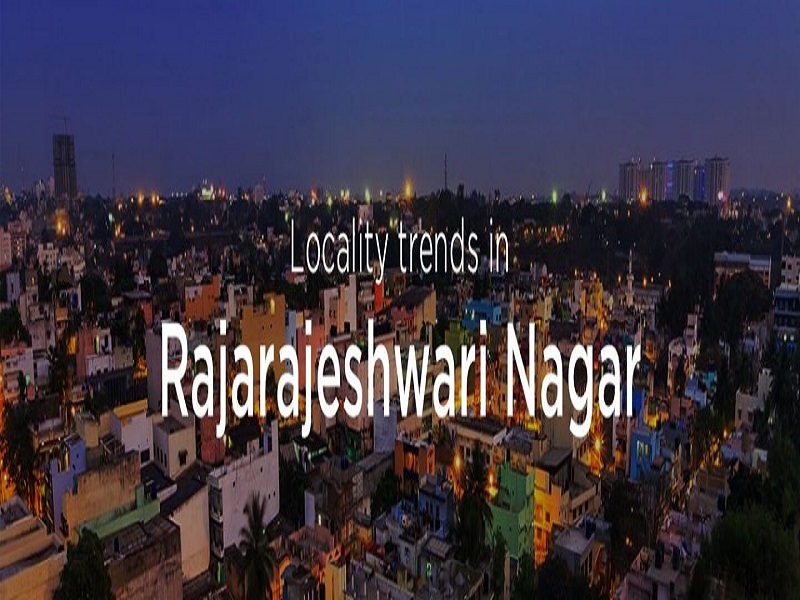 Rajarajeshwari (RR) Nagar is a bustling suburb in the southwest of Bangalore. Its quiet atmosphere and link to the main parts of the city are well known. The place is the best choice for home buyers. Its strategic location, well-developed infrastructure, and affordable property prices have contributed to this. This article looks at the real estate trend in RR Nagar. We explain the reasons why it is a promising destination for property investment.
RR Nagar is a fast-growing residential area. The demand for housing is increasing. Flats, villas, and plots loom the real estate market in this area. The flats range from 1BHK to 4BHK and cater to the varied needs of single people and families. Villas and plots are in high demand among investors who want to build their dream homes.
The property prices in this area are cheap compared to other places. It makes it an easy option for many home buyers. The average property price in RR Nagar ranges between Rs. 5,000 and Rs. 7,000 per square meter. It depends on the location, luxury, and design. Property prices have stayed stable, making it a safe investment option.
Good connectivity makes RR Nagar a great investment option. The place is well connected to the rest of the city via Mysore Road, Outer Ring Road, and NICE Road. BMRC Limited has planned to extend the metro line to Kengeri. This will further improve the connectivity of RR Nagar.
The infrastructure of RR Nagar is well-developed. There are several hospitals, schools, and shopping malls nearby. The place has many schools and colleges. Some are Global Academy and Bangalore University. Malls near are Gopalan mall, Central Mall, and Mantri Mall.
RR Nagar's real estate market is moving to a viable living. Many developers are incorporating green building practices in their projects. Many homes have rainwater-saving, solar panels, and energy-saving lights. Eco-conscious buyers get attracted to this trend.
Planned housing projects in the area increase the demand for properties. The Bangalore Development Authority has planned to develop a satellite town. This gives way to improving infrastructure and amenities. The BDA also plans to build a 300-acre development in RR Nagar. This provides cheap housing to low-income groups. RR Nagar is a good option for investors as it is the center of industries. It's near Bidadi Industrial Estate and Global Village Tech Park. The growth of the IT industry in Bangalore has led to high demand for housing in and around the city. RR Nagar makes an ideal location for IT experts and employees.
Some housing projects are Prestige Temple Bells, Godrej, Sobha Dream Gardens, Glopalan Olympia, and Brigade Omega. These builders provide a gym, swimming pool, and kids' play area. Projects vary from 1BHK to 4BHK, villas, luxury flats, and gated communities.
In conclusion, RR Nagar is a great investment place in Bangalore. The network, facility, less property prices make it a great option for buyers. The development schemes in the area and the growing need for housing make it an ideal time to invest in RR Nagar. With a growing need for housing, now is the perfect time to invest in this area.
Birla Arnaa is a new prelaunch apartment by Birla Estate. Located at Rajarajeshwari Nagar, Bangalore.