Bangalore is the center of India's high-tech industry, and its real estate market has grown too. Many well-known real estate companies set up commercial and residential projects in Bangalore. Birla Group is one of these kinds of real estate firms.
Birla Group is India's leading builder of homes and other buildings. They own several buildings in big cities. Like, Mumbai, Noida, Gurugram, etc. Birla is a name that people trust and depend on. In Bangalore, there are a lot of good homes in great places.
Bangalore is one of the best places to live in India. It has some of the best schools and hospitals in the world. You can be sure to have better job options in Bangalore. Here, you can look for jobs at top tech companies. To make Bangalore your home, you can find the luxurious Birla apartments at genuine prices.
Birla Apartments in Bangalore Amenities
Sports Area
Community Hall
Cycling and Jogging Track
24*7 Water Supply
Rain Water Harvesting
Indoor Games
Power Backup
Basketball Court
Multipurpose Hall
Library
Security
Kids Pool
Senior Citizen Sideout
Parking
Gym
Utility shop
Swimming pool
Lift
Entrance Lobby
CCTV
Play area
Some of the best Birla apartments in Bangalore
Birla Tisya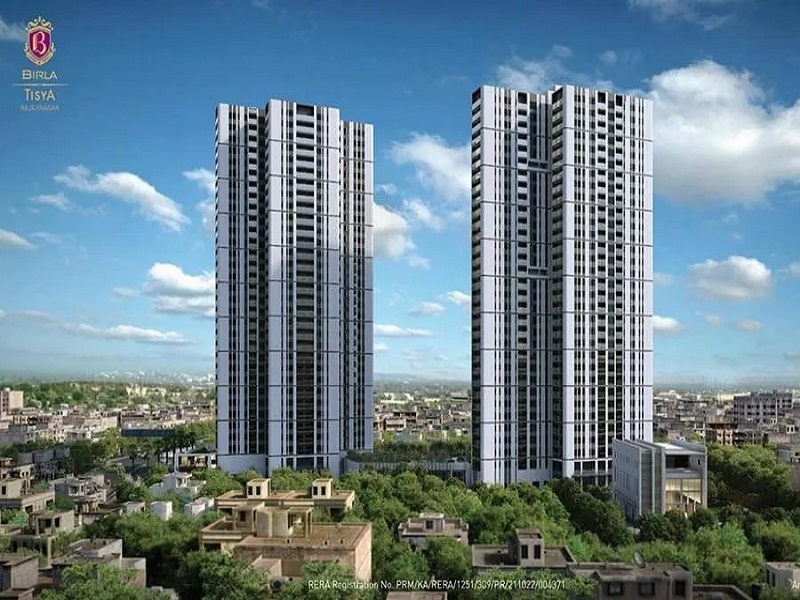 Birla Group is building Birla Tisya on Magadi Road in Bangalore. This property is in a great spot. The project has 393 units and covers 4.72 acres. It has 2 BHK, 3 BHK, and 4 BHK homes, with sizes ranging from 850 to 1750 sq. ft. The project is in the process of being built. The launch of Birla Tisya was in October 2021.
The project has excellent connections to other places. Kempegowda International Airport is 42 km away and is the closest airport. And main roads like Mysore Road and Tumkur Road are only 5 minutes away.
Birla Tisya has designs that are stylish and up-to-date. Large windows and balconies let a lot of light into the apartments.
Altogether, apartments have a nice look, good lighting, privacy, and ventilation.
Birla Apple Aroma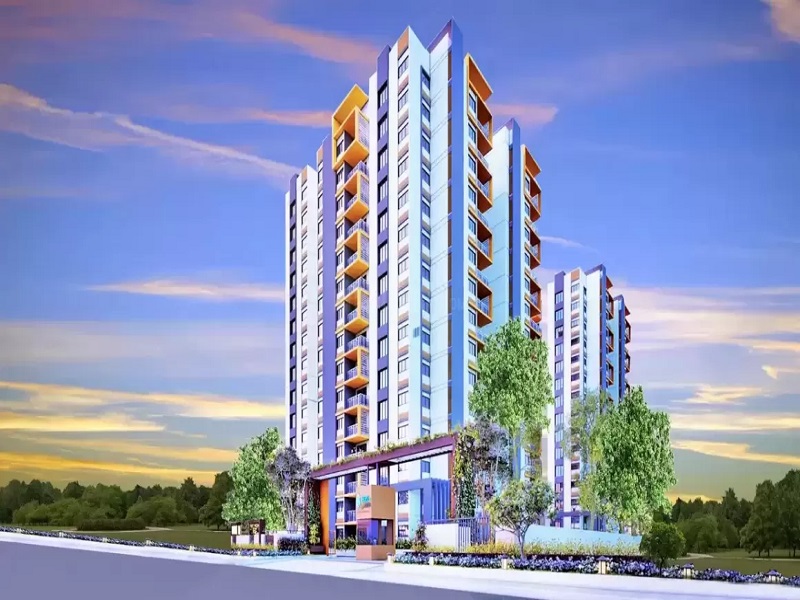 One of the best Birla apartments in South Bangalore is Birla Aroma. This project has 180 units and covers an area of 2 acres. There are two buildings. Birla Aroma has properties that are 2.5/3 BHK and range in size from 1340 to 1605 sq. ft. The launch of Birla Aroma was in March 2016.
The living room, kitchen, and other bedrooms have vitrified tiles, while the master bedroom has laminated wood flooring. Anti-slip tiles are in the bathroom and kitchen of each apartment.
For this project, painters used weatherproof paint on the inside, plastic emulsion on the outside, and glazed tiles in the kitchen.
All of the flat doors have a teak wood frame.
Installed a granite platform with a stainless-steel sink in the kitchen.
Birla Shettigere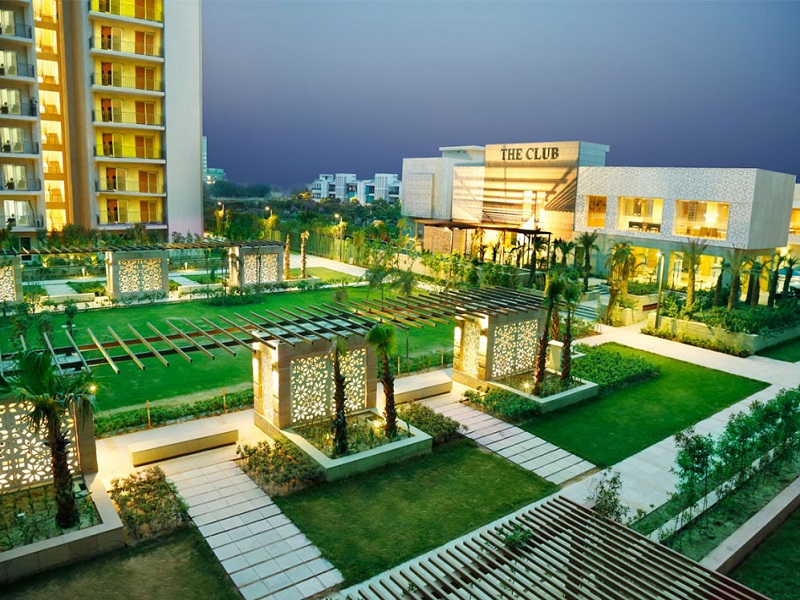 Birla Shettigere is another upcoming project of the Birla Group in Bangalore. There are great 2/3/4 BHKs for sale in the projects. The apartments are between 800 and 3500 square feet. Birla Shettigere covers 52 acres of land.
Currently, the project is under construction.
The project has 1000 units.
Conclusion
It's such a pain to look for a great place to live. It can take months to find a property. One has to do a lot of research before choosing a flat. They have to worry about where the flat is, their safety, etc. But if you select a Birla Group flat, you don't need to worry. Birla Group has fantastic apartments in prime areas for a fair price. All properties of the Birla Group are of high quality and are easy to get. People liked and trusted them because they sold excellent apartments to them.
Birla Arnaa is a new prelaunch apartment by Birla Estate. Located at Rajarajeshwari Nagar, Bangalore.