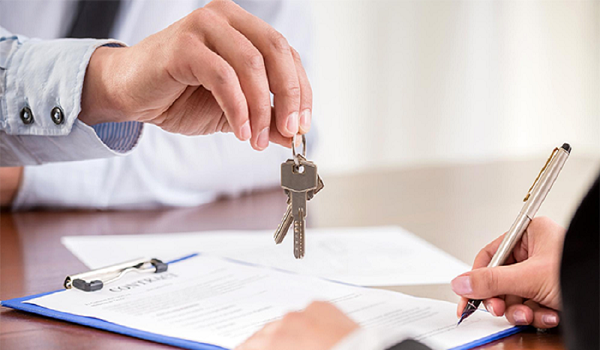 Most people choose to live in a flat in a big city, and there are a lot of Points to Check Before Buying an Apartment in Bangalore. When purchasing a flat, it is important to weigh a place's main benefits and drawbacks. Check the location it belongs to and the initiatives for that area. It is important to consider facilities in the area, like water availability and access to green space. Another point to check is how easily the location may get reached from other areas.
An important point when considering buying a flat is to track the record of the builder. When buying a flat that is still getting built, it is important to know the builder's ability to finish the project on time. You can find if a builder has a history of completing jobs on time by looking at their past performance and track record
Some important points to check before Buying an Apartment in Bangalore are
Location
The possibility of rental income and resale value gets considered when buying a flat. Make sure the flat is in a main location with good connectivity. If you intend to sell the flat in the future, you must get a higher capital gain. You can buy the flat in a good location by estimating how much that property worth will increase in the future.
When we buy a flat, we intend to stay there for a long time. Yet, some events force us to move far sooner than planned. So, the resale value of any flat you buy must get considered. It would be best if you consider this before making a purchase.
It is important to look into the surrounding development plans before buying a flat. These include plans for new roads, a lot of new infrastructure, and other amenities that could appear within the next few years
RERA approved
It is important to confirm whether the project got RERA approved if you are considering buying a flat. Each state has a body to oversee real estate projects, and RERA approved is evidence that the developer has adhered to all procedures. If a project gets registered with it, buyers can contact them for support if they have any issues.
Amenities
You should look into the amenities of any flat if you are considering buying it. The value of a flat get raised by a lot of modern amenities, like a clubhouse, power backup, and a gym. If you are looking for a flat with a high chance of selling again, these features should get taken into account.
Parking Area
You should make sure the developer has provided enough room for car parking area before buying a flat. Before signing the documents, it is ideal to be aware of the parking spaces registered for you. The price of the parking space is typically included in the builder's pricing list for the particular flat. It should be checked before buying a flat as a sufficient car parking area is necessary.
Security
You should take safety into account while looking at potential purchases for any flat. Examine the most recent development plans from the municipal corporation and the surrounding area. Check the security amenities offered by the builder in the flat. Many big builders provide a lot of security amenities like CCTV cameras, full security, etc.
Maintenance
Try to know the maintenance fees you will get after taking possession of the flat. It gets complicated since expenses may increase if the builder decides to install a lot of expensive amenities that the community needs help to afford to maintain.
The cost of maintenance differs depending on the amenities and the size of the flat. The maintenance cost should get included in the paperwork as per the customary procedure for builders, and these are the Points to Check Before Buying an Apartment in Bangalore.
Birla Arnaa is a new prelaunch apartment by Birla Estate. Located at Rajarajeshwari Nagar, Bangalore.