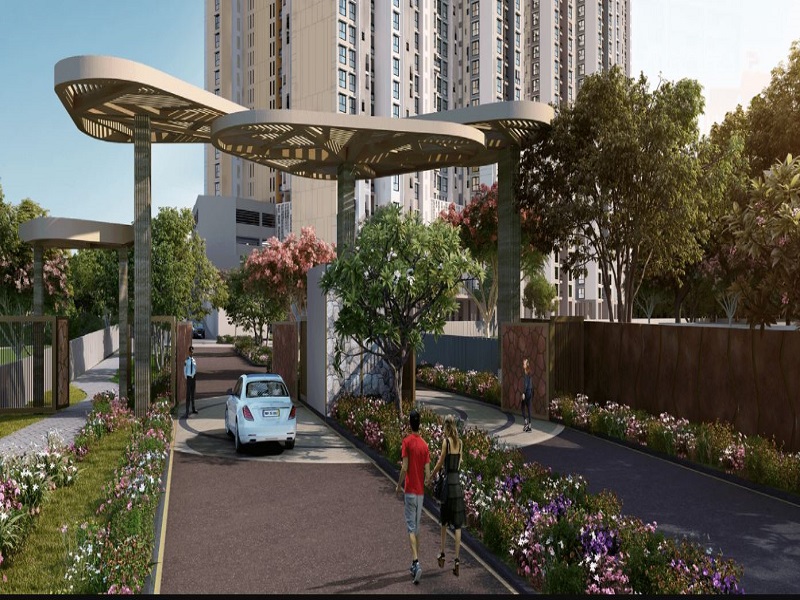 Birla Tisya is a beautiful place to live that has yet to open. It is on Magadi road in Bangalore. This project will meet everyone's needs and fit in with how your family lives. This project is made with the future in mind, but it still has the charm of Bangalore. Magadi is also one of Bangalore's most important cultural sites, and residential areas on Magadi Road are based on the old parts of Bangalore. It feels like a new city and sounds like an apartment area.
Birla Tisya is well-built in the best parts of west Bangalore. Magadi Road is one of the fastest-growing parts of the western suburbs. It is a big boost to the real estate market, and there are already plans for several residential projects to be built there. Magadi Road, which goes from Binny Mills to Magadi town, is one of the most beautiful parts of the west.
Also, people used to think of this area as industrial because it had a strong industry history. But Magadi is slowly becoming the most well-known residential area in west Bangalore because it is closer to more commercial areas and will soon have a metro station.
Apartment Sizes in Birla Tisya
There will be 2, 3, and 4 BHK apartments in Birla Tisya. There is 392 units' worth of space. On this new project, a group of professional architects with a lot of experience has been hard at work. The apartments have three balconies so that people can enjoy the morning in peace.
Also, the apartments are surrounded by plenty of green space. The project is currently being built. If you want to invest in a high-end home in west Bangalore, Birla Tisya will give you a better return in the coming years.
Birla Tisya Bangalore Offered Amenities:
Birla Tisya's possession will start in 2026.
The kitchen of this project has been designed with updated technology keeping in mind customers' requirements, like a dishwasher, silent chimney, and so on, that will make your cooking time more loving and fun.
Safety is essential, so the Birla Tisya project provides full-time CCTV surveillance with security guards' assistance.
Birla Tisya bathrooms have been designed with quality sanitary fittings that give a distinctive look.
There is marble flooring in every flat that will increase the overall look of your home.
There are enough parking spaces allocated so that vehicles are safely parked.
There are also lift facilities so you can move promptly around the area.
Birla Tisya Locality Adding Value:
Kempegowda International Airport is near Birla Tisya, so you can take the NICE road to get there. It's easy to get to Tumkur Road and Mysore Road by car. The Namma metro project, which is still being built, will connect Magadi to the rest of the city.
There are many ways to get to Birla Tisya from other places. Tumkur Road, Nice Road, ORR, and NH4 are all in the middle of things. One of the best upcoming real estate deals to the west of Bangalore is the Birla Tisya project. Putting money into this project is a brilliant move that will pay off in the long run.
Other Luxury Amenities
Birla Tisya has small theaters where you and your family or friends can watch movies. There is also a swimming pool, a gym, indoor and outdoor games, a garden, yoga, meditation rooms, a luxurious clubhouse, a playground, a beautiful cafeteria, and more.
Birla Arnaa is a new prelaunch apartment by Birla Estate. Located at Rajarajeshwari Nagar, Bangalore.